&nbsp&nbsp&nbsp&nbsp&nbsp&nbspdavid rosenbloom's art attack trio
gig calendar

david rosenbloom, guitar
david hofstra, bass
steve moses, drums
David Rosenbloom' Art Attack is a world fusion jazz trio, creating a sonic tapestry marked by rhythmic and textural inventiveness. Traces of Indian, Middle Eastern, Irish and Asian influences mix with the fusion trio format of guitar, bass and drums. Perfoming original instrumentals and imaginative reworkings of jazz, rock and pop tunes, the trio's repertoire includes selections as diverse as Caravan, My Favorite Things, Blue Jay Way, Bus Stop, It Ain't Necessarily So, Things We Said Today, Pretty Ballerina and Pather Panchali. The trio performed extensively in NYC and in Europe in its original incarnation as Chinese Puzzle; the current individual members - David Rosenbloom on guitar, David Hofstra on bass, and Steve Moses on drums - have been active in an extraordinarily broad range of musical undertakings, both local and worldwide.
| | | | |
| --- | --- | --- | --- |
| | David Hofstra | David Rosenbloom | Stephen Moses |
Guitarist David Rosenbloom has been active as a musician and composer in New York since the late 70's no wave period. The trio previously featured bassist David Hofstra and drummers John Mernit, Bobby Previte, and Steve Moses, under the moniker Chinese Puzzle. David's other projects have included the Electric Chorus & Orchestra, the Experimental Chorus, and the Outlanders. He has also performed, toured and recorded with Glenn Branca, and, with Glenn and drummer Wharton Tiers, was a member of Rhys Chatham's early band Meltdown. His recordings include Chinese Puzzle's Inside/Outside and Archeology; ensemble compositions Departure/Souls of Chaos and Reliquary; and original songs with the Outlanders, Music Is and Mysteries; as well as guitarist on Branca's Ascension, Symphony #1 and Who Are You Staring At.
Bassist David Hofstra has played, toured, and recorded extensively in jazz, rock, blues, klezmer, and new music. He has performed with artists Bobby Previte, Lou Grassi, Bobby Radcliff, Grady Gaines, John Zorn, Wayne Horvitz, Robin Holcomb, Debbie Davies, Elliot Sharp, Tom Cora, Guy Klucevsek, Bill Frisell, Toshi Reagon, Luka Bloom, Marshall Crenshaw, Joel Forrester, William Parker, and Nora York, as well as with philip johnston's big trouble, the Microscopic Septet, and the Transparent Quartet; Rachelle Garniez's Fortunate Few and TWILIGHT TIME; Casselberry & DuPree; The Waitresses; Sleepy LaBeef and The Klezmatics.
Drummer Stephen Moses is a founding member of Alice Donut, and also currently plays with MJ-12 with Percy Jones. He has recorded with a number of artists over the years, and has played trombone on five albums by Sour Jazz. He has also worked with Voltaire, Blind Melon, Stuffy Shmitt, and Dock Ellis.
" . . . a tour de force that defies adequate description... one of the best and most unexpected records of the year. On the right road to individuality." Trev Faull, Outlet (U.K.), on Chinese Puzzle's Inside/Outside
"They completely lift musical borders, they are the true anarchists of sound. Since Captain Beefheart knocked off the crown of music with Trout Mask Replica, no band has excited me more. They resemble a musical explosion whose vibrations we will only in later times perceive . . . ahead of their time." Tom Klatt, Zero Magazine (W. Germany)
"They defy any description, as they are so unique. I at least never heard the like! If you can imagine JOHN COLTRANE A LA PUNK, perhaps then you've come quite near to this record. But suddenly again there's the heavy slashing of the Cream dropped in, which almost immediately is interspersed with Free Jazz elements." G. Beez, Gorilla Beat (W. Germany)
"Inside/Outside is an accomplishment in rhythmic artistry." Tom Morr, OPtion
"For those who appreciate musical experimentation as well as musical standards." New Music Review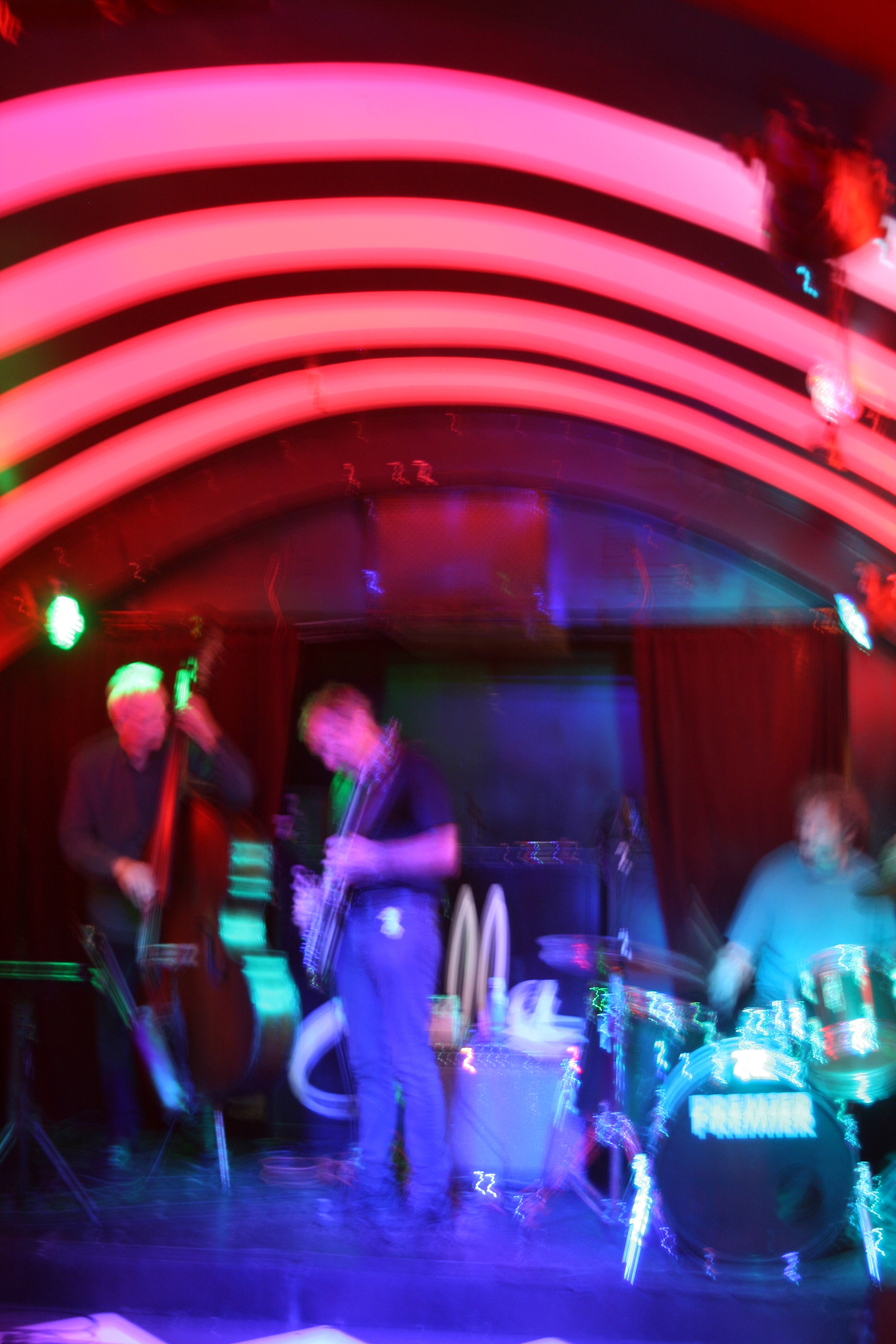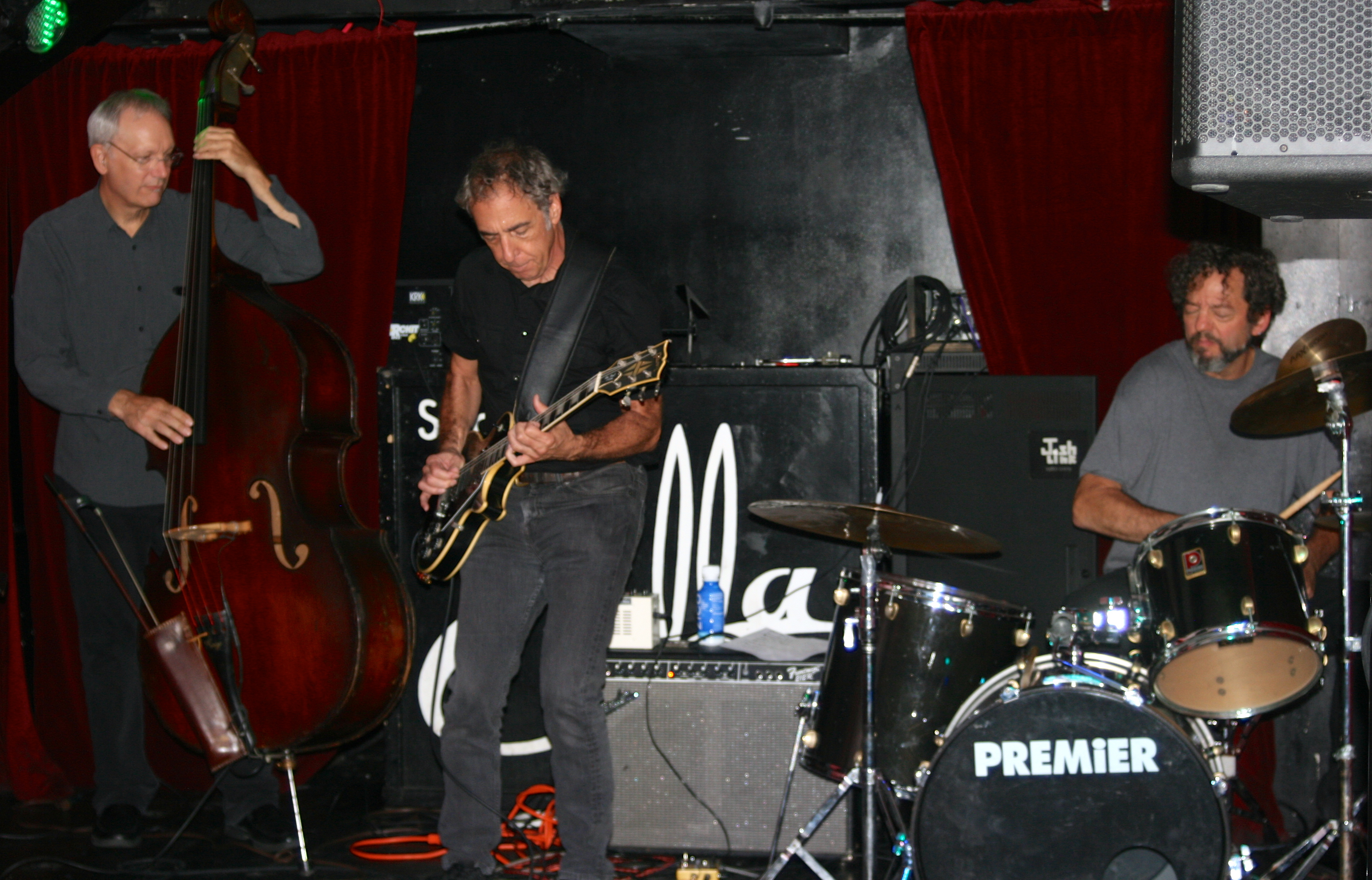 subscribe to the artgigs performance mailing list

contact david/dark roots - message on intagram

---
back to the artifactory main page